OUR PHONE SESSIONS &
PERSONALIZED WEBINARS
ONLINE COACHING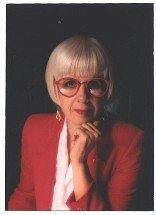 Elizabeth Bohorquez,
RN, C.Ht
Nurse Educator/Coach
Clinical Hypnotherapist
Author/Program Designer


Private Webinars, phone & email coaching are great ways to achieve your goals. My programs are designed to meet your specific needs & are affordable. All Lifestyle Coaching & Interactive Self-Hypnosis work is done by me personally Whether you are looking to manage sugar addiction or disorderly eating, lose weight, manage addictions, improve your sports game, develop self-hypnotic skill building, harness your negative thought programs or improve your health.....all is possible. I begin with an assessment of where you have been, where you are now & where you want to go. Mature children & teens also do well with this type of coaching. Contact me directly by email.
Look at our Online Catalog to review where you might need some help. Then, consider working privately with me. All of our sessions are recorded, so you can re-enforce your new subconscious mind programs over & over, making change even quicker. The link under my photograph leads to my Curriculum Vitae.
Here is the link to a complimentary mp3 download....it is a full session. They change monthly, so be sure to subscribe to my monthly EZINE.
You also might like to take an "Interactive Self-Hypnosis" online class with me. You can find those listed at the following links.
Copyright 2010 International Medical Health Writers Ltd.