Welcome to Interactive Self-Hypnosis Audio ©
Our site has been operational since 1993, with hundreds of people from around the world joining in our free classes & other interactive areas. To help you know more about my work in the field of mind & body health, I've included a short curriculum vitae.
My goal is to help you reach your goals & explore the highest levels of health & personal development. I look forward to meeting you personally online. Be sure to register for our online EZINE that is filled with articles, FREE Tele-Seminar class schedules & up-coming WEBINARS.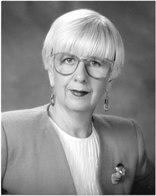 Elizabeth Bohorquez, RN, C.Ht
Nurse Educator
Clinical Medical, Sports & Self-Development Hypnotherapist
President - International Medical Health Writers Ltd.
Sarasota Medical & Sports Hypnosis Institute
Contact Phone - EMAIL FOR QUESTIONS, PHONE OR FAX
ABOUT MY WORK IN THE FIELD OF MIND-BODY HEALTH & CLINICAL HYPNOTHERAPY
I've been working in the mental health field for over 40 years. I am currently President & Program Designer for Sarasota Medical & Sports Hypnosis Institute & President of International Medical Health Writers Ltd. Here are the links to my websites.
http://www.hypnosis-audio.com
http://www.sugar-addiction.com
http://www.international-medical-health-writers.com. I also invite you to visit my blogs & meet up with me on Twitter & FaceBook.
http://www.twitter.com/elizrn
http://www.facebook.com/elizabeth.bohorquez
http://www.publishersmarketplace.com/members/ElizRN/
I trained at Rockland Psychiatric Center, Orangeburg, New York & received the Psychiatric Nursing Award for academic achievement. I then completed an Internship in Oncological Nursing at the world famous Memorial Sloan Kettering Cancer Center, New York University & was invited to join their staff. We moved abroad & was on staff of The Royal Marsden Cancer Center, University of London, England.
After we returned home I was appointed Director of Staff Development of a large geriatric facility in New York, were I designed the original Mindbody Fitness Boot Camp for my employees. That program went on to win an educational design award from the New York Association of Health Services for the Aging. I then went on to become the Gerontology Program Assessor & Director, Psychiatric Department, Deaconess Hospital & Medical Center, Oklahoma City, OK.
In 1988 I formed Therapeutic Work Environments, an innovative seminar, workshop, consulting service focusing on the many aspects of Workplace Wellness. The overarching goal of this company was to empower today's managers & workplace through the development of excellence. In 1994 I founded Sarasota Hypnosis Institute/Center for Lifestyle Change, a place where individuals could go to learn how to utilize their mind & body for optimum health. Following my medical background & nursing experience I formulated a workable, affordable programs offering innovative tools designed to meet the special needs of adult learners, as well as children.
I've been a speaker at conferences in Vienna, Paris, London, India & the United States. My original work "Self-help Prevention for Employees: Recognizing the signs that You are Losing It & What to do Next" was included in the Interagency Symposium for the State of New York, Commission on Quality Care, on Abuse & Neglect, Prevention & Intervention.
I was the writer/producer of two public television series, WomenShare and "To Your Health: The Older Generation" . WomenShare became part of International Women's Day Filming. To Your Health: The Older Generation went on to win top honors for two consecutive years at the Hometown USA Video Festival sponsored by the National Federation of Local Cable Programmers. This Festival is the nation's largest devoted to local cable programming. The series was one of 1400 entries from more than 300 cities vying for the awards. In 1989 she was invited to present her television production experiences to The American Society of Aging National Meeting in Washington, D.C. I remember allowing my humor to show by bringing along a video of production bloopers.
As far as my current work, I'm the writer/producer of over 350 original interactive self-hypnosis audio programs designed for adults, children & teens. Subjects include lifestyle change, managing medical diagnoses, oncology, addictions, stress management, personal development, affirmations, adult sports performance & self-hypnosis skill building. Children & teen audio programs include stress management, holistic mindbody tools & sports performance. I have an active teaching program on my web site where people from around the world attend complimentary workshops on a wide variety of subjects from irritable bowel syndrome, to fear of public speaking.
In the genre of books, I'm the author of "Sugar...the Hidden Eating Disorder & How to Lick It." I'm currently working on a new book, "How Many Cookies Will It Take to Make Me Happy?" Both books include my personal experience with managing my own addictions, especially those related to food & sugars. O strongly believe that addictive behavior begins very early in life & connects with self-image & self-esteem issues. "In order to heal & be free from compulsive/emotional & secret's, we must be willing to work subconsciously with early mind programs. In my writing, I invite my readers to travel along with me, as I work to clear my own internal clutter & debris. I believe that we teach best those things that we have personally experienced & so I'm happy to open my own mental health history to my readers." Her very popular blog/workshop is located at http://www.publishersmarketplace.com/members/ElizRN/ & is read by hundreds of people each day.
I've written extensively on nutrition, sugar addiction, hyperinsulinemia, mindbody tools & self-hypnosis. I have also been a columnist for two local newspapers writing on health & wellness issues. I also write a column on Interactive Self-Hypnosis for the online professional publication, Hypnogenesis Magazine, originating from England. I am a frequent guest speaker to local agencies & have presented workshops for American Cancer Society, The American Society on Aging, New York State Recreation & Park Society, Women's Business Development Center, Albany, New York, The Oklahoma Public Library System, Women Business Owners Network, The Women's Resource Center, The Challenge Program for Women, American Business Women's Association, Sarasota to name a few. I was invited to present her innovative workshop, Developing Mental Toughness: How to Reach the Top and Live to Enjoy It to Leadership Sarasota, an active link to the Chamber of Commerce.
I am also a frequent presenter of seminars and workshops on topics in my field. My workshops, Accelerated Learning for Kids, Stressless Kids: An Adult Approach & Enhancing the Mindbody Healing Connection presented to the Education Foundation's "Sarasota Thinks" Program were applauded for originality & presentation. Some others presented within the last few years include Awareness Meditation, Healing with Mindbody Tools, High Level Nutrition, Interactive Self-Hypnosis for the Working Woman, Anxiety and Panic: The Mindbody Link, Stress: What is Burnout Costing You, What? Pardon me, I wasn't Listening, The High Level Wellness Series for the Super-Busy, Wellness and the Mindbody Connection, Less-Stress: Time Management, Beauty and the Beast Within: Turning on Positive Imagery, Polishing Up Your Self-Esteem, Stress and More Stress, Brain Games for Kids, Maximize Your Productivity..Minimize Your Stress and Accelerated Learning Techniques. My Keynote speech to the New York State Recreation and Park Society on The Business of Being Creative was highly regarded & so I was asked to repeat it the following year. In 1989 Ms. Bohorquez was invited to present a workshop to the American Society of Aging's 35th Annual Meeting in Washington, D.C. The subject Preventing Staff Turnover & Burnout Through the Development of Excellence was presented to a standing room only audience.
Once again, I look forward to getting to know you through my programs.