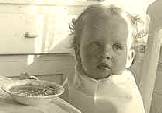 Sugar....the Hidden Eating Disorder
& How to Lick It Now in EBOOK Format !
EBOOK/Workbook PDF FORMAT - 337 page
Book Only - $29.95
Full Program with 3 mp3's - $59.95
Sugar....the Hidden Eating Disorder & How to Lick It is not just a book/workbook/CD & mp3 Series, but a complete interactive self-development program. Sugar addiction is not necessarily about weight loss, although many people with this addiction are over-weight & will lose weight when following this program. The following link will take you to the table of contents, chapter snips, descriptions of CD's/mp3's, as well as an understanding of why you would want to manage sugar & related addictions. Here's what you will gain...
* No Matter What Your Binge or Addiction....Stop It
* Become Your Own Therapeutic Self
* Recognize & Break Negative Habits that Control Your Life
* Design Your Own Powerful & Positive Lifestyle Changes
* Forget Failure & Make It a Thing of the Past
* Improve Your Health From Where You Stand
* Prevent Diabetes, Heart & Circulatory Diseases
*Control Reactive Hypoglycemia & Sugar Addiction
* Prevent & Correct Chronic Conditions & Disease
* Stop Yo-Yo Weight Gain Permanently
* Silence Cravings for Junk, Smoking, Caffeine & Alcohol
* Find & Manage Your Trigger Foods, Habits & Behaviors
* Manage Emotions & Mood Swings with MindBody Tools
* Reach Your Goals with Powerful Self-Hypnosis
* Reclaim Yourself..... It's Time!